Richard Webb was a CIA analyst and Station Chief in Beirut, Lebanon, involved in the creation of the Treadstone program.
Malcolm Smith, a former Treadstone surveillance operative admits that Richard Webb created Treadstone, but tried to prevent them from recruiting his son. Under Dewey's orders, the Asset killed Richard Webb, making it look like a terrorist attack to persuade Bourne to join Treadstone.
Richard was married to Mary Webb, born 12/29/1950, and had one child a son, David, better known as Jason Bourne.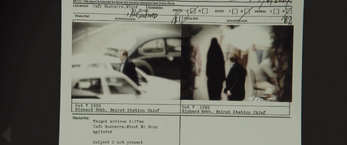 Ad blocker interference detected!
Wikia is a free-to-use site that makes money from advertising. We have a modified experience for viewers using ad blockers

Wikia is not accessible if you've made further modifications. Remove the custom ad blocker rule(s) and the page will load as expected.