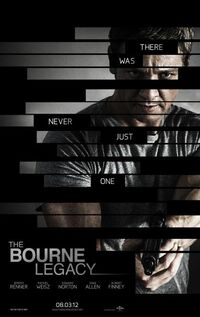 Warning: This page may contain spoilers about the "The Bourne Legacy" novel and film. This pages is to examine the differences between the novels in the Bourne series and the movies.
Jason Bourne was not a lead character in the film as he is in the novel. Instead the movie features Aaron Cross played by Jeremy Renner, and takes place during the events of the Bourne Ultimatum film. The Bourne movie series is now taking liberties adding to the Bourne story on its own.
Ad blocker interference detected!
Wikia is a free-to-use site that makes money from advertising. We have a modified experience for viewers using ad blockers

Wikia is not accessible if you've made further modifications. Remove the custom ad blocker rule(s) and the page will load as expected.